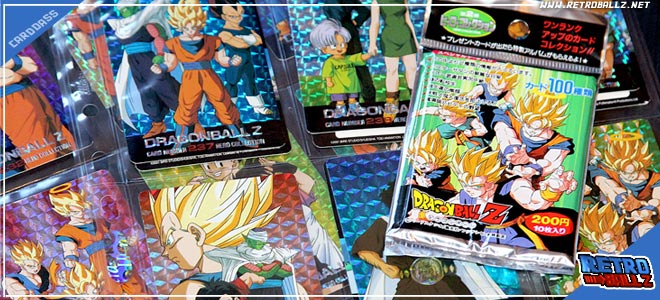 HERO COLLECTION PART 2 by AMADA (1994)
This part 2 has a simple & efficient design with a black bottom.
These dragonball cards show us the begin of majin bu saga.
You can see the z fighters during the tenkaichi budokai.
Sometimes in the boosters you can find a checklist sticker.
Reprinted by artbox in the US with some extra cards and some signed cards.
Total: 103 cards
72 regulars
12 prisms
3 double wgl
16 platina cards
1 prisme sur 10 cartes
vendues en pack de 10
VIDEO REVIEW !