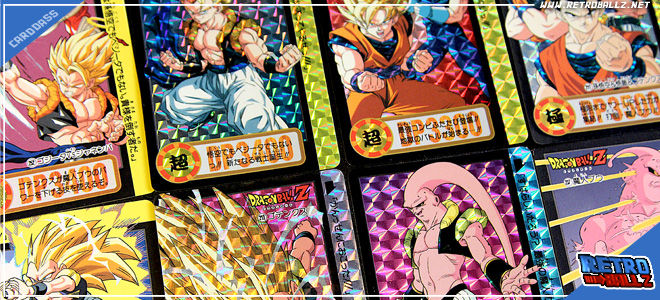 CARDDASS HONDAN PART 22 by BANDAI (1995)
This part 22 contains awesome dragon ball cards!
Most epic characters are here: Gogeta, Gotenks, Mystic gohan, Majin bu.The cards are a mix of end of bu saga + the movie "fusions".
Cool characters and colors; one of the best prism set of carddass hondan.
Total: 42 cards
VIDEO REVIEW!
TV commercial / Pub tv dragonball