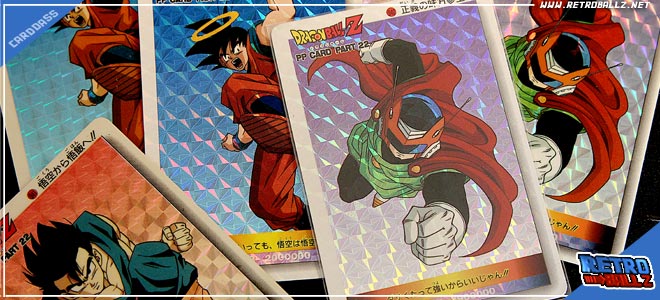 PP CARD PART 22 by AMADA (1993)
The white border design of this part was kept to part 25.
These dragonball cards show us "the cell game" and older gohan some years after with the great sayaman costume !

prism cards available in hard or soft prism.
Total: 48 cards
36 regulars
6 prisms
1 prism on 16 cards
sold in pullpacks
VIDEO REVIEW !