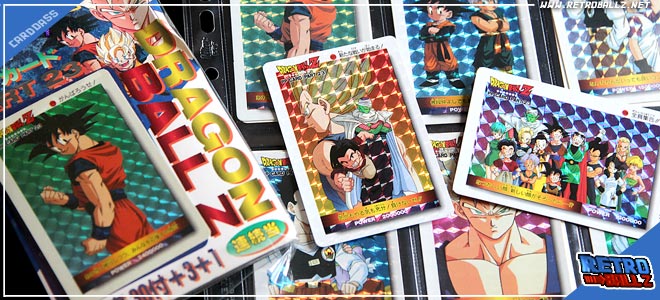 PP CARD PART 23 by AMADA (1994)
This is the second part with the white borders.
PPcards part 23 deals with the events before the 25th tenkaichi budokai.

Les prismes sont disponibles en soft ou en hard.
Total: 49 cards
36 regulars
12 prisms
1 silver
1 prism on 16 cards
sold in pullpacks
VIDEO REVIEW !