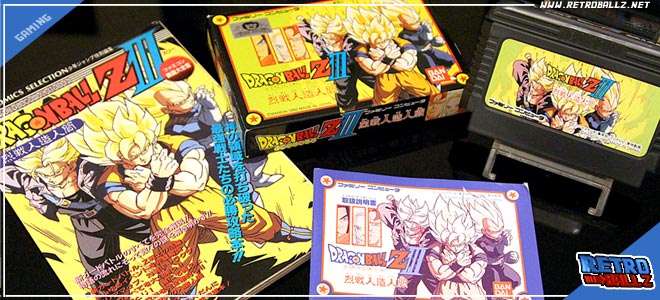 Dragon Ball Z III: Ressen Jinzōningen (ドラゴンボールZⅢ 烈戦人造人間 – Famicom (1992) – Hot Battle: Artificial Humans .

The third famicom dragon ball z video game.
This game is a RPG where you can live the story of goku and the z-fighters from the fight between goku ssj and Freeza to the fight of Piccolo vs first form Cell. So, this game is mainly about cyborg saga.
Cool thing, you can also play the movie "Cooler's revenge" !
This game sequel is Dragon ball Z Gaiden : plan to eradicate the saiyans.
TV COMMERCIAL !