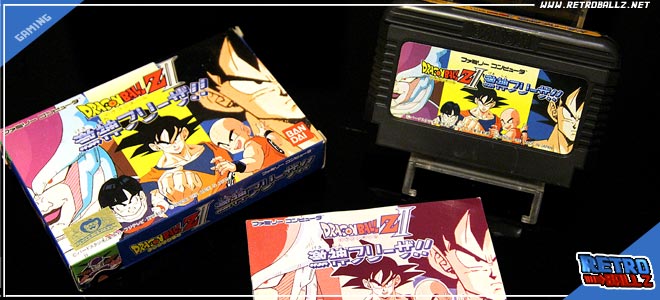 Dragon Ball Z II: Gekishin Freeza!! (ドラゴンボールZⅡ 激神フリーザ!!) – Famicom (1991) – Freezer the planet destroyer .

This is the second dragon ball z game on home console!
We have here a RPG where you can do the namek saga from the space journey to namek to the final fight against Freeza.
Unlike in the real story you can play tenshinhan and yamcha, and goku have to fight every forms of Freeza.
This game sequel is dragon ball z Ressen Jinzōningen.