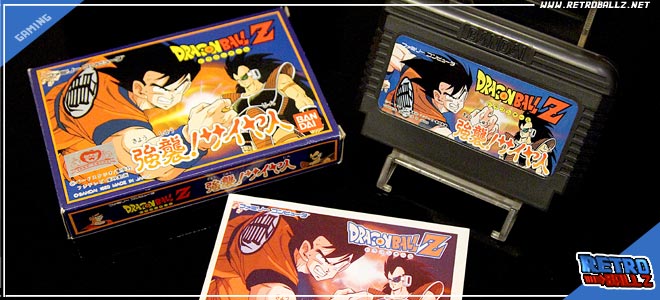 Dragon Ball Z: Kyōshū! Saiyan (ドラゴンボールZ 強襲!サイヤ人) – Famicom (1990) – Assault of the saiyans .

It's the first Dragonballz video game for home console.
Kyushu! saiyan is a RPG whre you can live the story of goku from the arrival of radditz to his fight against vegeta and his mighty great ape form.
Cool stuff: you can also play the fight against Garlic Jr !
This game has also a tornement mode where you can play with goku, gohan, piccolo, krilin, yamcha, tenchinhan or chaoz.
This game sequels are dragon ball z 2 et 3.
TV COMMERCIAL !