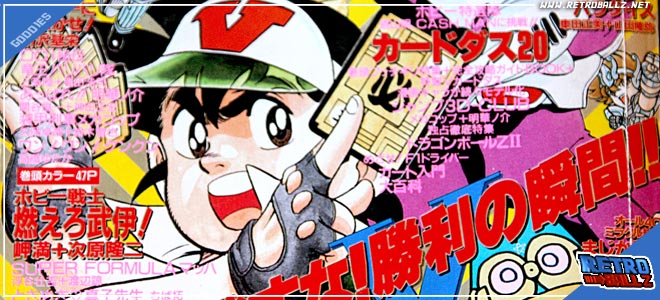 V-JUMP ブイジャンプ is a Jump spin off printed by SHUEISHA.
Here is the second V-Jump printed before the "official launch" of v-jump in 1993.
This V-jump was sold on 6/26/1991 (6 months after N1)
Inside the magazine: cashman, Dragon quest and an exclusive manga: "VJump boy" where people fight each other with dragon ball carddass ! Awesome !
This V-Jump contains 3 exclusives cards very hard to find in good shape nowadays !
VIDEO REVIEW!