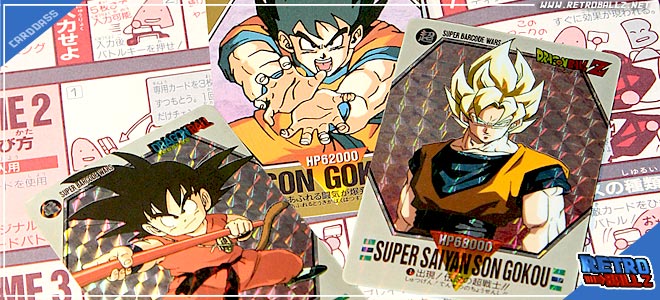 SUPER BARCODE WARS PART 1 by BANDAI (1992)
This is the first part of super barcode wars printed in 1992.
They got a brown/gold futurist design and present 1 character per card with the name displayed. It shows also a power level HP+number. These dragon ball cards have a barcode and you can play them with "super barcode multi scanning system".
Total: 42 cards
VIDEO REVIEW!