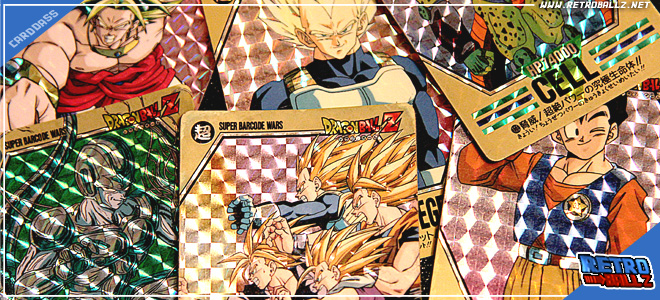 SUPER BARCODE WARS PART 3 by BANDAI (1993)
This is the third part of super barcode wars printed in 1993.
Same design as the 2 previous parts. In this part you can find the only one official card with "hatchhyack" the hidden boss of the game "dragon ball z gaiden"! These dragon ball cards have a barcode and you can play them with "super barcode multi scanning system".
Total: 42 cards
VIDEO REVIEW!