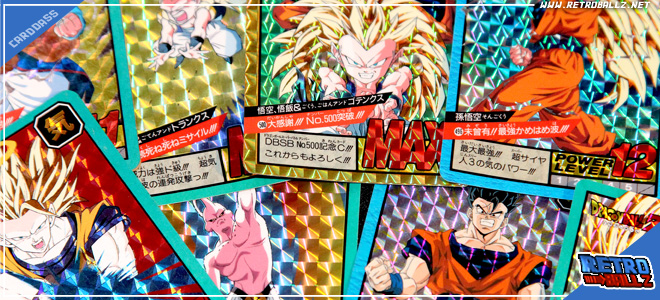 SUPER BATTLE PART 12 by BANDAI (1995)
This part 12 is last part with green border.
The next color will be blue as you can see on the power level 12 card. It's SSJ3 party ! 3 cards with gotenks ssj3 and 2 cards with goku ssj3 !
The 500 card has a different color to commemorate the 500th card. Anyway this card is not rare or limited.
Also printed in French version.
Total: 44 cards
38 regulars
2 prisms
2 double prisms
2 hidden prisms
1 prism on 20 cards
sold in vending machine
VIDEO REVIEW!