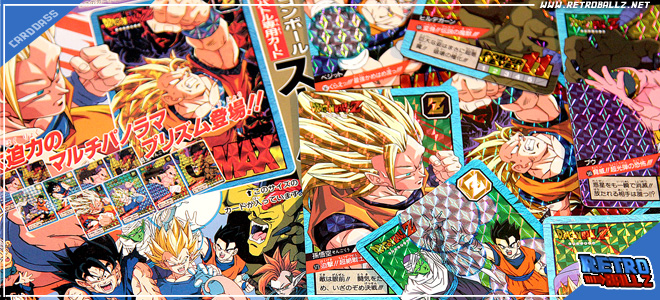 SUPER BATTLE PART 14 by BANDAI (1995)
This is the last part with blue border.
With this prism set you can make 3 different puzzles as you can see on the photo.
The 2 MAX cards with Goku ssj3 and Vegeto are pretty cool !
Very nice and classic dragon ball cards !
Also printed in French version.
Total: 44 cards
38 regulars
2 prisms
2 double prisms
2 hidden prisms
1 prism on 20 cards
sold in vending machine
VIDEO REVIEW!