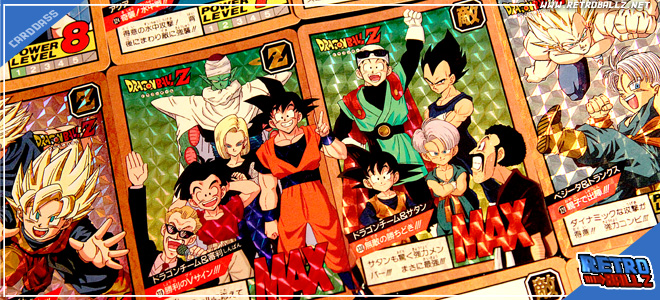 SUPER BATTLE PART 8 by BANDAI (1994)
This prism set shows us the begining of majin bu saga.
The two max cards make a puzzle with all the z fighters of tenkaichi budokai. We have here nice family based dragonball cards : goku family, vegeta family, goten and gohan the two brothers.
Total: 44 cards
38 regulars
2 prisms
2 double prisms
2 hidden prisms
1 prism on 20 cards
sold in vending machine
VIDEO REVIEW!