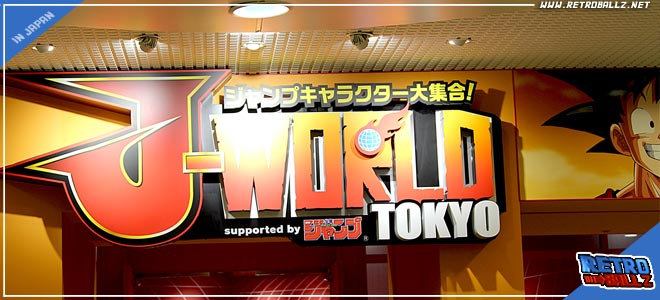 There is in Tokyo in the Ikebokuro district a theme parc about Jump comics heroes : J-WORLD !
You can live here for a moment in the same place as your favorite heroes of Dragon ball, One piece, Naruto, gintama etc
Well, it's more like an interactive playground than a real theme park. You can visit all the place under 2 hours.
The park is divided in dedicated zones. One for Dragonball, one for One piece, one for Naruto, one for Gintama, one for Jojo bizare's adventure and one temporary zone for presenting a new anime/manga.
In each area you can play games some are free and some are not.
Perform a big kamehameha, wear a sayajin armor, test your ninja reflexes, hunt down ghosts with the shinsengumi and do some crazy poses like jojo !
There is also a game arcade, 2 restaurants and a gift shop.
For more infos watch the video !
VIDEO REVIEW !