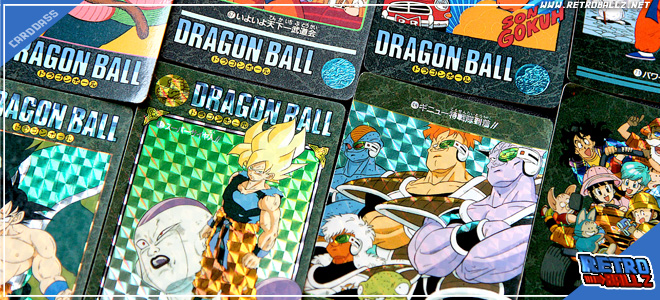 VISUAL ADVENTURE PART 2 by BANDAI (1991)
This 2nd part is well illustrated with cool artworks from manga covers and such!
There are 4 cards with blue stamp in this part.
It was a test from bandai but in the end blue was not popular so they kept golden stamp.
We can find the first "VA" card with a SSJ.
Goku vs freeza on green background is awesome !
Total: 42 cards
VIDEO REVIEW!