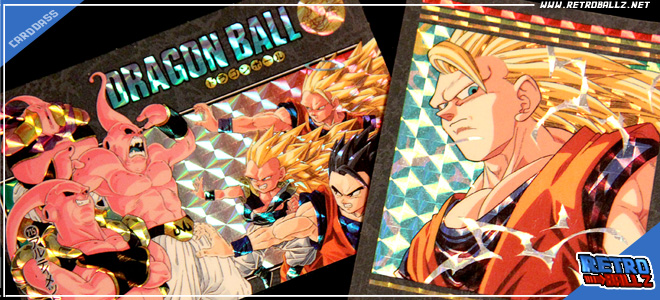 VISUAL ADVENTURE PART 95 by BANDAI (1995)
This is the seventh part of this very nice collection of cards.
It's a ssj3 party that we have here ! This part is one of my favourite and it's no so hard to find … what are you waiting for ? Go find em ! They are awesome dragonball cards !
Total: 42 cards
VIDEO REVIEW!