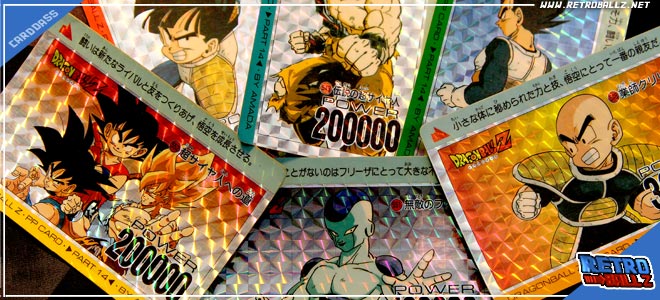 PP CARD PART 14 by AMADA (1991)
This is it ! The end of freezer ! We can see in this part the end of namek saga with goku ssj.

Avaible in hard prism DX and soft prism !
Total: 42 cards
36 regulars
6 prisms
1 prism on 16 cards
sold in pullpacks
VIDEO REVIEW !