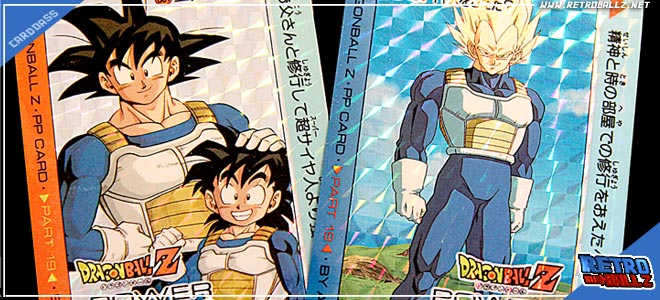 PP CARD PART 19 by AMADA (1993)
This part 19 is during the middle of cell saga. Cell has reached his 2nd form and the z fighters are training in the time room.
There are cool "group cards" and "family cards". Goku and gohan, vegeta and trunks: so cool dragon ball cards !

Avaible in har prism DX and Pixel prism !
Total: 42 cards
36 regulars
6 prisms
1 prism on 16 cards
sold in pullpacks
VIDEO REVIEW !