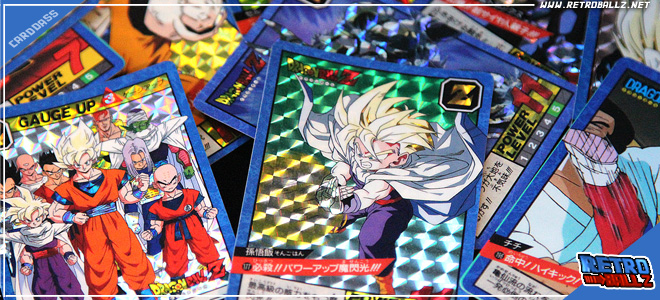 SUPER BATTLE PART 5 by BANDAI (1993)
Something new here ! A "gauge up" card with all the z fighters ! A pretty nice card that makes a pair with an other "gauge up" card in the next part. Most of the cards speak about cell game and one more time we have many cards with super saiyans !
Total: 44 cards
38 regulars
2 prisms
2 double prisms
2 hidden prisms
1 prism on 20 cards
sold in vending machine
VIDEO REVIEW!