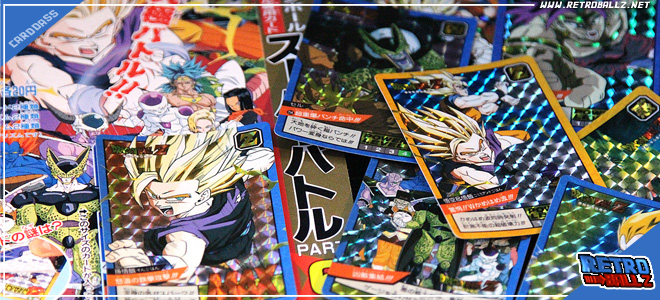 SUPER BATTLE PART 6 by BANDAI (1993)
This part 6 has epic dragon ball cards in it !
It focuses on end of cell game with cards with gohan ssj2, goku vegeta and also cards with broly.
We have here the second "gauge up" card with all the dragon ball z vilains so far. This card matches with the other "gauge up" card in part 5.
This is the last part with dark blue border.
Total: 44 cards
38 regulars
2 prisms
2 double prisms
2 hidden prisms
1 prism on 20 cards
sold in vending machine
VIDEO REVIEW!